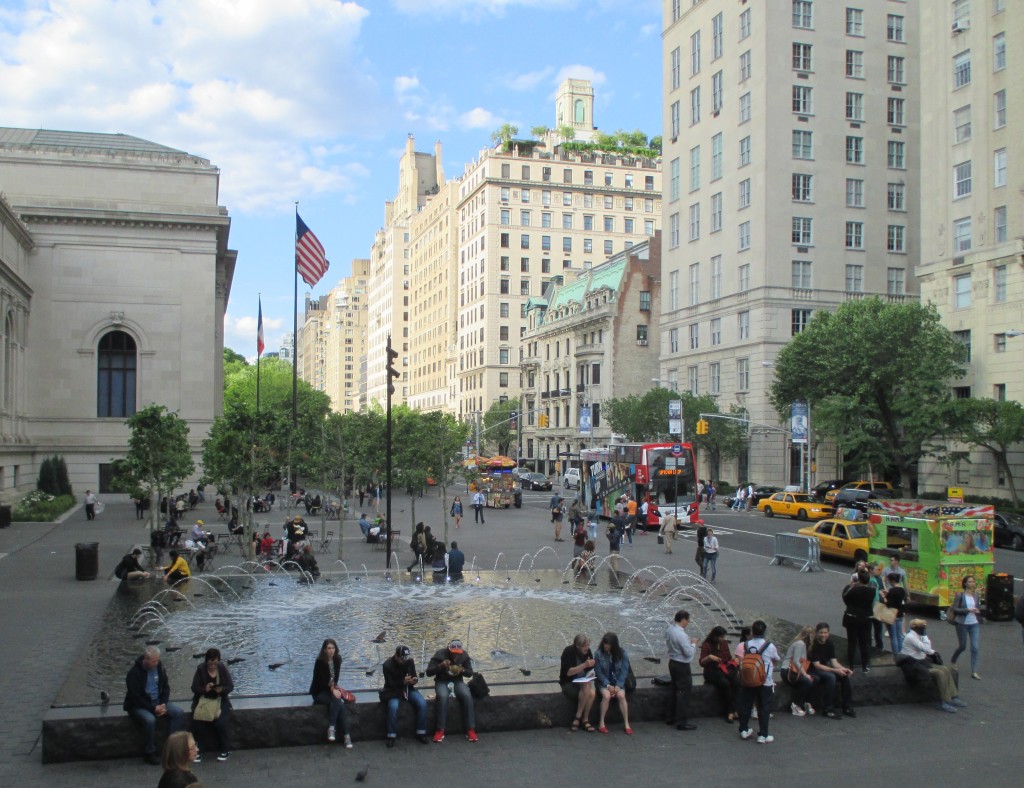 Shortly after we arrived at the Manhattan apartment of Marjo's friend, Rosemary Goldford, on May 22nd, we all set out to see "Woman in Gold," the magnificent painting by Gustav Klimt and the subject of the current movie starring Helen Mirren. After many decades in Vienna, this painting was restored to its rightful owner and now hangs in the Neue Galerie on Fifth Avenue at 86th Street. I learned that Klimt did some of his paintings at Villa Oleander on Austria's Attersee, where I plan to stay in August, and that his father was a Bohemian goldsmith. Both his childhood and his paintings were touched with gold! The Galerie is devoted to German and Austrian art and has much to offer besides Klimt. No wonder it was teeming with visitors on Friday just before closing. So we walked across the street to the Metropolitan Museum, where we spent the evening having drinks, listening to live chamber music and viewing two special exhibitions.
The first was small, Van Gogh: Irises and Roses, just four paintings and so well-timed, with irises and roses blooming in Central Park. The other was quite large, China Through the Looking Glass, where we walked through countless galleries and I snapped this photo of the most beautiful gown I have ever seen.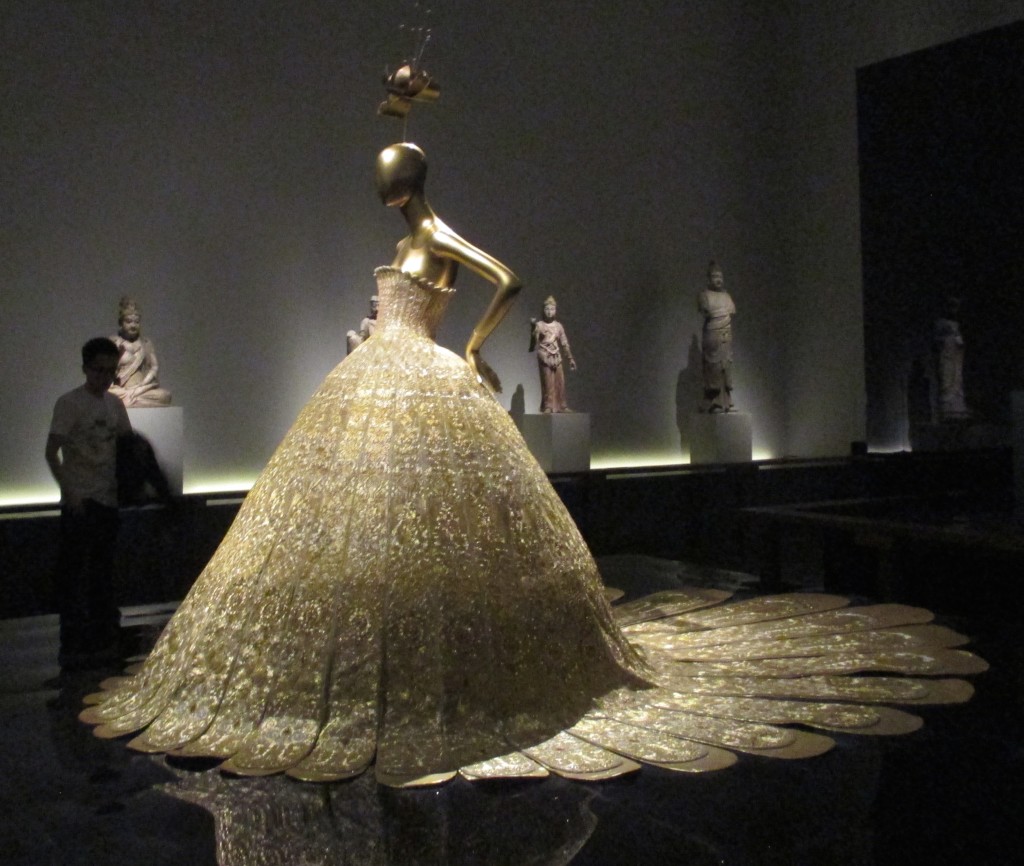 Stimulated by great art and sustained by a late dinner at an Italian restaurant, we slept well and woke the next morning ready for more. A short crosstown bus ride took us to the brand-new Whitney Museum, at the southern end of the High Line. Founded by sculptor Gertrude Vanderbilt Whitney in 1930, this museum provides another example of the philanthropy of Hudson River families discussed in another post. The new building, designed by Renzo Piano, offers great space for modern American art and great views of the city and the Hudson River. Even the roomy elevators are works of art. I offer these photos to share my impressions. In the afternoon I caught a Tripper Bus back to Arlington for dinner with Steve. What a week!