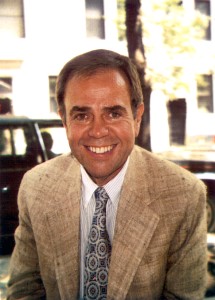 I think of my brother Harry almost every day. Along with my mother, he is my inspiration for living con brio. An avid fan of all kinds of music, art and books, he traveled widely and paid close attention to all family members. Had he lived, he would be keeping a blog and reading mine. Diagnosed with AIDS in 1987, he died November 21, 1993 in San Francisco.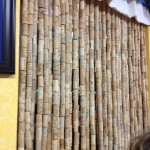 Last week in the Boston Museum of Fine Arts I found a lovely beaded curtain that reminded me of the curtain of strung wine corks that Harry had on the pantry door of his townhouse in Long Island City NY. Harry was always a recycler and drank enough wine to make a full curtain. He would have really appreciated this enormous and beautiful beaded curtain. When I read more about it later, I discovered that the artist, Felix Gonzalez-Torres, designed five such curtains from 1991-95, a period during which AIDS prematurely ended the life of his partner, Ross Laycock, and just before his own AIDS-related death in 1996. In the Linde Family Wing for Contemporary Art, the MFA is presenting all five of his curtains, titled "Passages," sequentially over a four-year period. The caption read
With their evocative titles and colored patterns the curtains' progression–from a bright green beginning to golden waves, from the flow of blue water to the pour of red blood, and finally the bleached white of chemo–is presented to recall cycles of growth, fruition, fragility and resilience. Individually and together, Gonzalez-Torres' beaded curtains register complex personal and social connotations through their elegantly simple, yet sensual, material form.
Harry's corks were a sensual delight to me. How he would have loved these beads! Here is a photo of "Untitled (Golden)" in the Guggenheim in New York, followed by their description.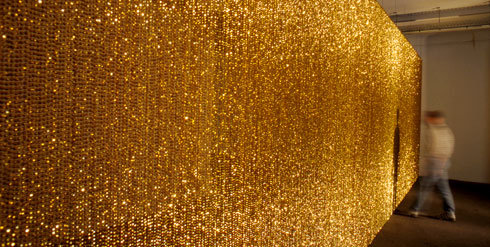 The gentle confrontation of this golden screen provokes the tactile and sensory, inviting the viewer to transform its shape simply by walking through. This collective and public experience of doing so, however, belies the intimate nature of Gonzalez-Torres's other beaded curtain works, which often reference the organic and inorganic substances associated with battling AIDS. A kind of membrane, as pliable and permeable as the biological materials that compose the cells of the human body, "Untitled" (Golden) is a work of transitory passage—from life to death, public to private, the known to the unknown.
The one I saw and walked through was "Untitled (Red)" implying blood disease, but also red-blooded courage and love. Noticing my mesmerization, a stranger offered to take my picture. If I'd read the caption more carefully, I might not have smiled so broadly, but nonetheless, this art made me feel a deep kinship with my brother.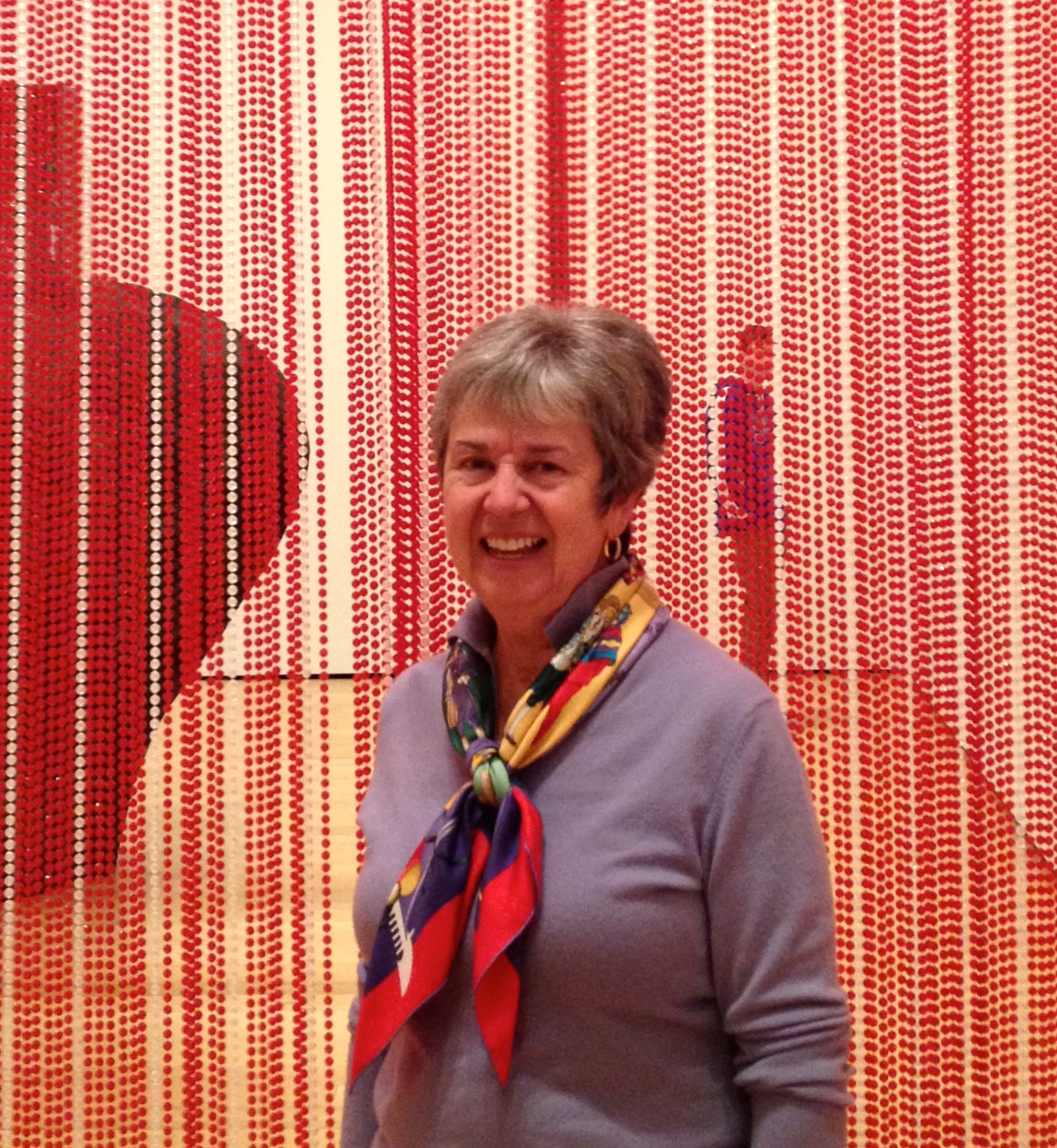 Here is a captioned slideshow I put together last November on the twentieth anniversary of his death. I plan to keep adding memories to this post and would welcome your contributions in the comments.
March 1, 2014: Harry would have loved the performance my friends and I saw today of the Miami City Ballet presenting "Triple Threat" at the Kravis Center in West Palm Beach. For the  Balanchine ballets, I should have done my homework–I slept through the abstract "Episodes" with music by the serial composer Anton von Webern, but woke up for the Tchaikovsky "Pas de Deux." The third, "West Side Story Suite," a group of six ballets by Jerome Robbins for Leonard Bernstein's great musical, was electrifying. Shelby and I saw it on Broadway in 1995 and I was so glad to hear that she remembered it vividly. Back in 1960, when I got my first stereo, Harry gave me the original cast recording of West Side Story. Together we memorized all the words. Harry especially appreciated Sondheim's rhyme in "America."
I love the isle of Manhattan. Smoke on your pipe and put that in!
A few years later he would be living in Manhattan himself. I visited him there in June 1965 on my way to Austria with the Experiment in International Living. In 1960, when he was home from the Army, we tried to do some of the dances, including the lifts, in our little living room in Phillips. I was 16 and lighter than I am now. How exciting it was to respond to the photos and music, even though I had yet to see it on stage. Here's a view of the Miami City Ballet preparing the program I saw.