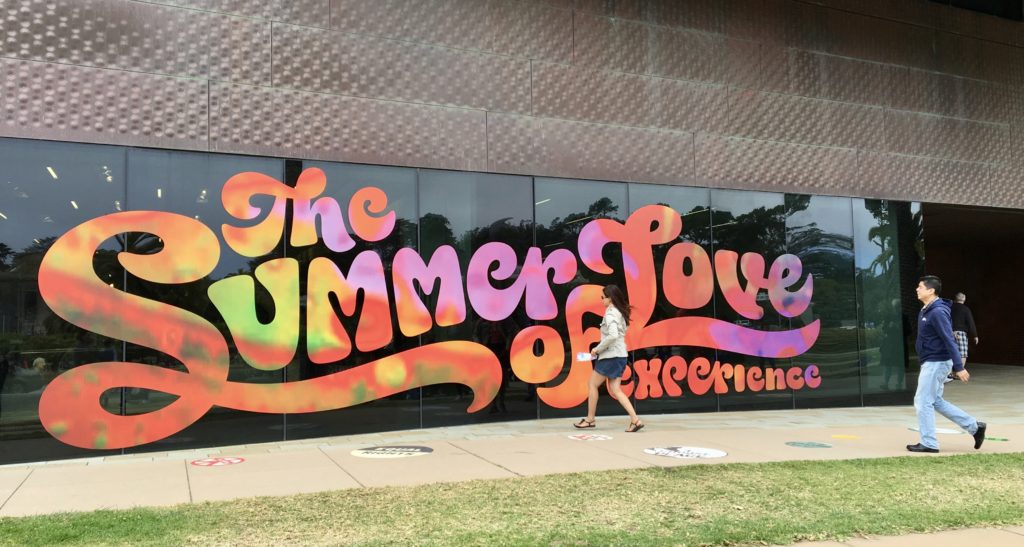 Last Sunday Lilli and I visited an exhibit at the DeYoung Museum that focused on the phenomenon San Francisco experienced in 1967. Steve and I spent that summer in Istanbul, Turkey, where he had a job with Mobil Oil. It was really a delayed honeymoon, so we got the love part, but skipped the drugs and most of the fashions. It was fun to catch up on what we missed 50 years ago. Outdoor signposts began the story:
Other signpost updates from 1967 to 2017 included Free Love/Marriage Equality, Civil Rights/Black Lives Matter; and Whole Earth Catalogue/World Wide Web. Next came the buttons: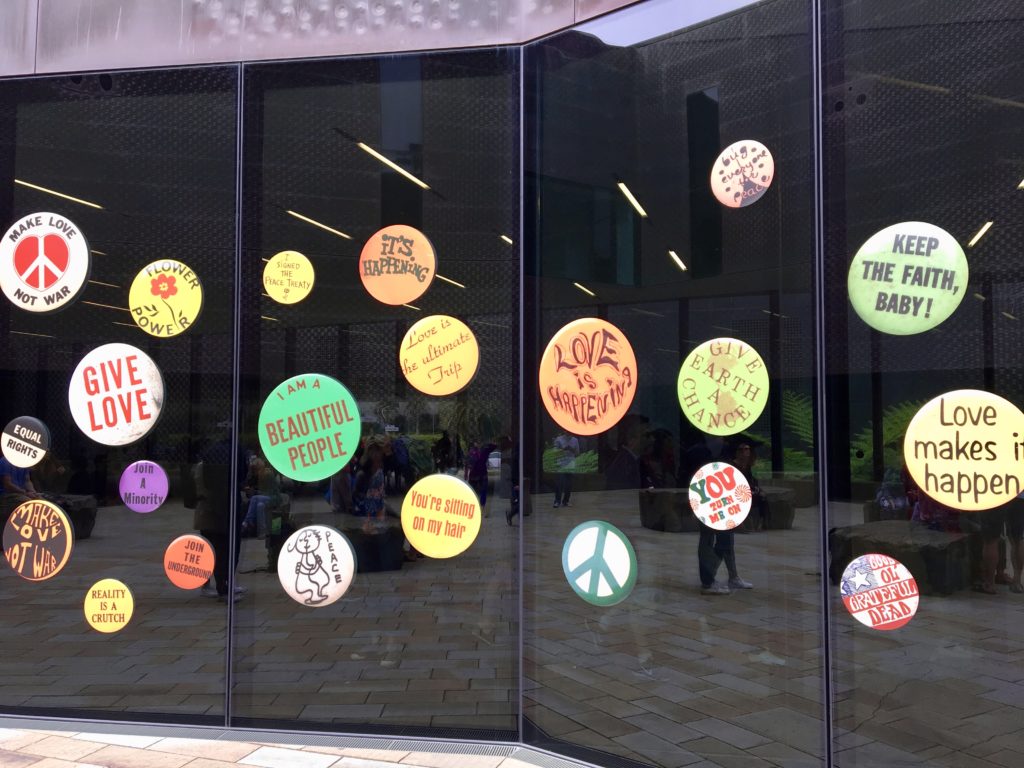 Many musicians were pictured–the Beatles, of course; the Grateful Dead, Bob Dylan, Janice Joplin. Posters captured tie-dyed style and explained different aspects.
And finally, clothes and headgear: