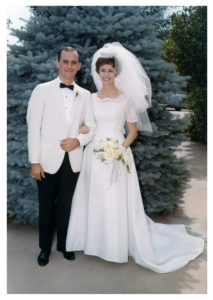 We were just twenty-two, but somehow we knew/Life would be terrific, if we said "I do."
With Texas backgrounds, we sought East Coast foregrounds to improve our grooves in golfing rounds & musical sounds.
With analytic capability, Steve found financial utility in housing affordability; with all his stability, he still has the ability to make me laugh.
Somehow, with love, luck and faith, we've kept each vow, so now we say, Wow, it's been worth it.
Here are just a few of the many greeting cards we received, including one from Barack and Michelle Obama (thanks, Lilli–we wondered how they knew). The U. S. Census reports that only 6% of marriages last as long as ours.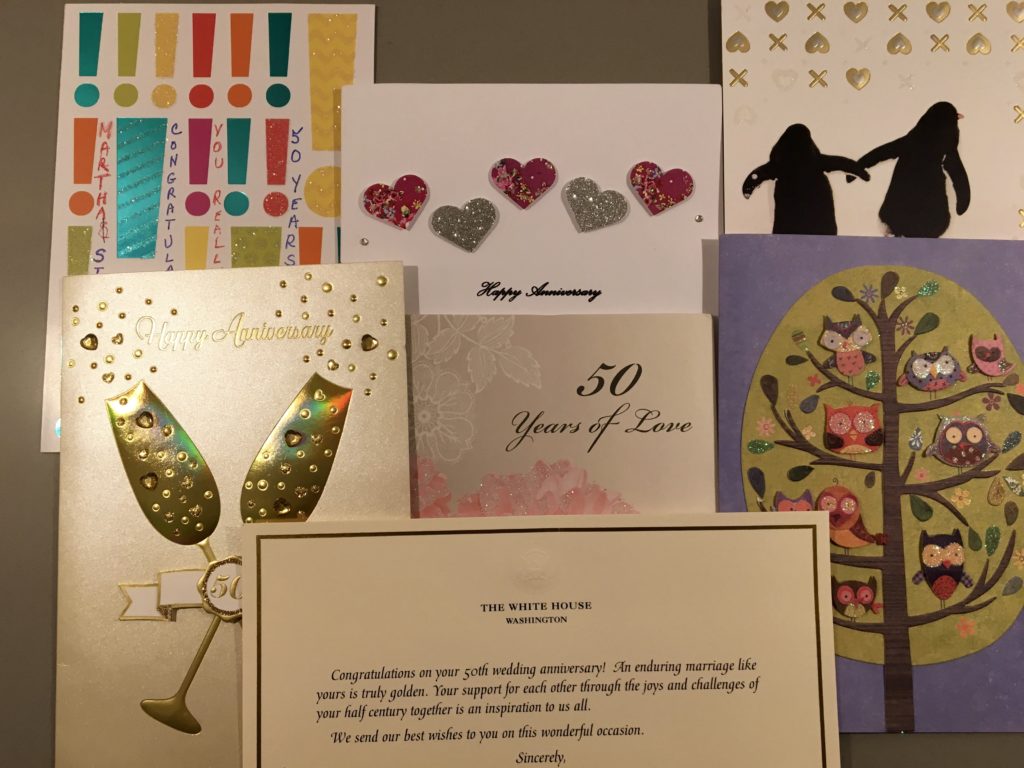 Capping it off, we had a happening. Rapping  is new to me, but our kids were really snapping:
This slideshow requires JavaScript.