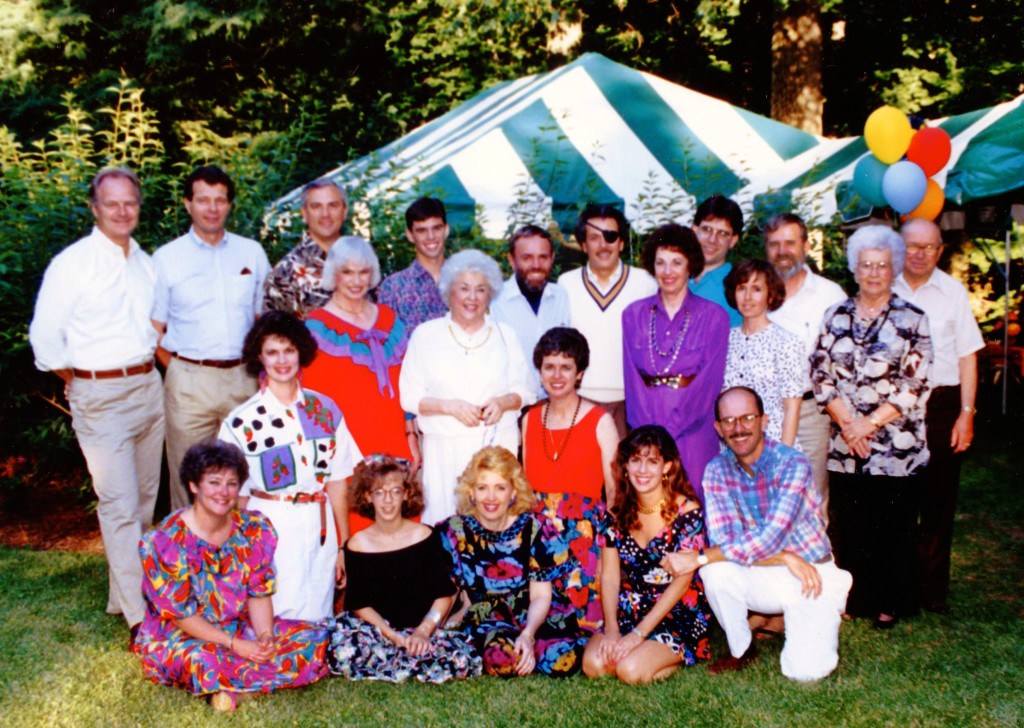 The second week of June is a time of celebration for our family: one wedding anniversary, two birthdays, and Father's Day. In 1991 we hosted "Fiesta Grande," a big backyard party to mark those milestones, as well as David's high school graduation. This year I want to single out those with special days this week.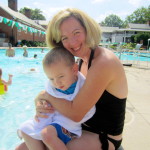 June 10 – Happy Birthday, Shelby!  You are our family's only lawyer, awesome photographer, and wonderful mother of our grandsons, Stephen and Thomas. Recently, you have added successful home remodeling to your resumé and are making many friends in your new Dallas neighborhood, not far from our family's Texas roots. Congratulations on combining career and motherhood so happily.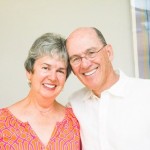 June 11 – Happy Anniversary, Steve! How blessed I am to have been married to you for 48 years! You are my rock, my refuge and my delight. Though we pursue quite separate interests, we enjoy sharing friends, family, travels, art, music, reading–well, really, all the topics of this blog. You are my most faithful supporter and most patient companion. I love you. (The roses you sent are beautiful and I'm looking forward to dinner at Eventide.)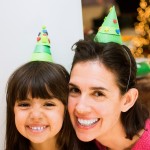 June 15 – Happy Birthday, Lilli! You are our family's only architect, awesome biker, and terrific mother of our granddaughter Violet. You have been in your new house a year now and not surprisingly, it is a magnet for young children. You show admirable patience and creativity with all people. Probably the best-traveled of us all, you excel at making and keeping friends.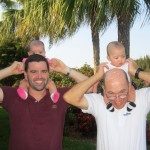 June 15 – Happy Father's Day to David, Sean and Steve!  Recently I heard Under the Streetlamp at Wolf Trap sing an old Frankie Valli hit, "Who Loves You," an apt description of the loving fathers in our family:
Who loves you, pretty baby?
Who's gonna help you through the night?
Who loves you, pretty mama?
Who's always there to make it right?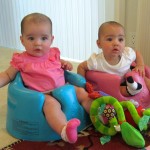 Granddaughters Margot and Nina, are now six months old and thriving. David and Leslie are proving to be excellent parents. As I've learned, twins are no easy task. On this, his first Father's Day, I want to pay special tribute to my son David, who pulls his share of night feedings and diaper changes. I often hear him singing his own rhymes to the girls:  Nina, Nina, Nina/She's never been much cleana/She went to Argentina/And became a ballerina! and Margot, Margot, Margot/She couldn't carry cargo/She's never been to Fargo/But she really loves Key Largo! Complimented on embracing his new role so enthusiastically, he gestured to Steve and said, "I learned from a master." Quite true. I also see in him traits of my own father, who loved me much the same as David loves his girls.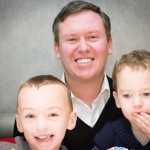 Last April I watched Sean introduce his sons to outdoor adventures by day and ease them to sleep by night. Stephen and Thomas are great kids, off to a fine start. I predict they will have the opportunity to become Eagle Scouts like their father. Maybe there will also be music and drama in their futures, as in their father's past.
Here's a celebratory toast to my dear husband, my birthday daughters, and the devoted fathers in my life!