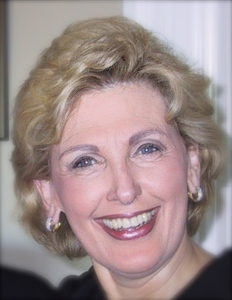 Our family was greatly saddened by the death of Steve's sister Karen on December 6, 2014.  What a shock! We had just enjoyed a fabulous vacation with her and Joe in October. She was on some medications for heart health, but apparently, her heart attack was caused by arrhythmia. At least she didn't suffer. Joe returned from a walk to find her slumped and not breathing in a chair next to her elliptical machine. Joe called us while the EMTs were still there and we flew to Novato CA the next day. Joe's son Hayden and his fiancee Melissa were already there. Hayden's twin Jessica arrived on Monday. Those three cooked, cleaned and commiserated all week, in addition to reporting for their paying jobs. Lilli, David, Leslie and Shelby and all of the Collins and Blagg cousins arrived on Friday. Valiant Sean stayed in Texas with Stephen and Thomas. Rice friends Alyce and Dave Boster, Carolyn and Phil Cohan, and Tommy and Judy Mosby came to the memorial service on Saturday, along with a host of Karen's friends from as far away as Austin and Mexico City. Here are photos I took.
Karen was born in Decatur, Texas, May 8, 1946, the daughter of Wayne and Marie Smith. After early years in Sweetwater, her family moved to Odessa, soon to be joined by the family of her mother's sister, Ruth Collins. Karen and her cousin Jay Collins graduated from Permian High School in 1964. She attended Texas Tech, her parents' alma mater, for one year, then transferred to the University of Texas.
In July 1965, the two families experienced a double tragedy. Joe Collins and Wayne Smith died of sudden heart attacks on the same weekend. Six cousins aged 10 to 21, who lived a block apart, were left without their fathers. Joe and Wayne had both served in World War II, then struggled for business success in West Texas' drought-challenged economy in the 1950s. Soon their children would resolve to fulfill their fathers' dreams.
At a High School Career Day, Karen met a court reporter. "I fell in love with that little machine," she later recalled. She promised her parents that she would finish college first. After graduating from the University of Texas in 1968, she studied court reporting in Houston. In 1970 she started her own court reporting firm in Austin. Her bank refused to lend her $500 for an IBM Selectric typewriter, because she was a woman and might get pregnant. "Do pregnant women not repay loans?" she countered, and switched banks. Over the next three decades, she built a highly successful business, mentoring many young court reporters. In 1998 she sold her firm to a national company, making sure her employees also benefitted from the sale.
When her brother Steve was at Rice, Karen met his roommate and best friend, Joe Simmons. They dated for several months, but eventually married other people. However, they kept up with each other over the years through Steve and Martha. In 2002 they reconnected at a Smith family wedding and married in Sausalito, September 20, 2003. At last she had found the love of her life.
Karen's life revolved around her family. When her mother had a massive stroke in 1995, it was Karen who organized round-the-clock care and took her mother to family gatherings for the next six years. She was particularly devoted to Joe's children, her nieces and nephew and their spouses, and her cousins and their children. She loved living in Northern California, continuing her involvement with Bible Study Fellowship, reading and traveling with Joe.
Joe, Steve and Karen's friend Aliesha gave moving eulogies, but the one I found most touching was given jointly by Lilli, David and Shelby–"How to Be an Aunt," which they later transformed into the slideshow below. This tribute made me resolve to improve my listening skills and better show my devotion to those I love. Karen, you are the only sister I have ever had. I will miss you as a friend and a sterling role model. Thank you especially for taking such good care of your mother, for helping us raise our children, and for making our friend Joe so very happy.

On October 24, 2016, Joe gathered family members together to bury Karen's ashes in the historic Oaklawn Cemetery in Decatur, Texas, the town where Karen was born. Joe's daughter Jessica handed out flowers for each of us to toss in her grave as we spoke our remembrances of her. We toasted Karen in her favorite Prosecco, shoveled the dirt on top, and added more flowers. In the same cemetery we found the grave of Steve and Karen's grandmother, Lillian Barnard Parker. Five of her fifteen grandchildren paid their respects.
This slideshow requires JavaScript.
Karen's cousin, Jay Collins, sent this message to Joe and Steve:
 I  hope all went well at Karen's Memorial service this morning.  She has been in  my thoughts all day. I was remembering when we moved to Odessa and Karen was already established  as one of the in-crowd.  It was very nice of her her to include her skinny cousin in all that she did.  I am sure I would  have been on the outside looking in but not for her efforts.  The next years in High School were made much easier for me because of her.  She always had my back, which is no small thing when you are 16.

She was our Basketball Queen. She always claimed that she got two votes, me and Allan, while everybody else voted for their girlfriend.  I doubt if it was that close.  Karen had the full package–good looks, personality , intelligence, and a good heart.  It was a compelling combination and earned all our respect.

I was never surprised at Karen's success as I saw no limit to her accomplishing what she set out to do.  While we may have gone months without talking, we seemed to be able pick up as if no time had passed.  I still thought she had my back and never doubted her loyalty. We may have been competitive at the bridge table, but we came by that honestly being Barnard descendants.

I miss her.  I am sorry my grandchildren will not get to know her better.  It is for sure their loss, but Karen would have loved that part as well.            Jay
My brother Joel wrote this message to Joe:
 Elisabeth and I want to congratulate and thank you for the lovely ceremony that provided consolation for us.  First, the quietly impressive Roger Collins set the theme with the scripture from Thessalonians about how essential it is to care for other people.  And the several relatives and friends each had important experiences in their own lives of how Karen did care for others.  Steve's and your remarks were interesting and useful, showing further elements of her personality and care for others.

When it came my turn to drop the yellow roses in her tomb, I was overcome; I simply could not speak.  I would have mentioned the wonderful visits to your homes in Sausalito and Novato that Elisabeth and I were so fortunate to make, on one occasion accompanied by her brother and his wife from Austria.  But I could not get my voice for those reminiscences, so I want to offer the following verse from a poem by Conrad Aiken, The Pomecitron Tree:

…She sighs, and it is in her thought, That grief so desperate may be fraught

With tears, and tears were sweet, displayed, Here in the pomecitron shade,

And grief is pleasant, when beguiled, By mindless garden, or a child;

But the few tears are thought, not shed, She claps her hands and laughs, instead.

With love and condolences, Joel and Elisabeth Kirkpatrick