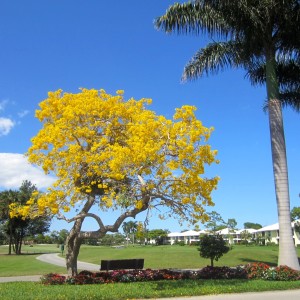 Amid foxtail palms,
tabebuia, hibiscus, orchids,
ibises, geckoes and anhingas,
we love biking,
golf, and music in Boynton Beach
A ZIP Ode is five lines, with the number of words in each line determined by your particular zip code. My NPR station, WLRN-Miami Herald, is asking listeners to pay tribute to the least poetic definition of where they live: the ZIP Code. This April, select ZIP Ode poets will be asked to read their work on air on WLRN, and 20 finalists are invited to read at a culminating event on April 29 at Vizcaya Museum and Gardens. The five winners will be selected by 2012 Presidential Inaugural Poet, Miami native, and one of my favorites, Richard Blanco. I invite you to write your own ZIP Ode and share it here.