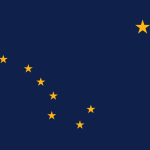 On October 17, I took Violet to see "Big Bird's Adventure: One World, One Sky" at the Boston Museum of Science Planetarium. It was perfect for a four-year-old. She enjoyed learning about the Big Dipper and the North Star. The show made an impression; she reported to her Granddad that in both China and the U.S., people see the same night sky.  Since contemplating Our Elegant Universe at Chautauqua last summer and hearing astronomer Charles Alcock at Steve's Harvard Reunion, I have renewed my interest in space exploration; visual media seem the best way to learn more. So the next week I visited the National Air and Space Museum* in Washington and saw "To Fly" and "Hubble 3D" in the IMAX Theater and "Undiscovered Worlds" in the Planetarium. Wow!
A few days later my friend Alta and I saw the 3-D movie Gravity with Sandra Bullock and George Clooney.  The astronaut guests on NPR's Science Friday, October 25, affirmed that the movie's views of the earth from space and the scenes of weightlessness were accurate and compelling, though they demurred that such a frightening chain of catastrophic events could occur, as they did in the movie. Bullock's character, who had previously lost her four-year-old daughter in a playground accident, confronts whether or not she really wants to survive the ordeal that has killed all her colleagues. "Teach me to pray," she whispers inside her helmet. That was particularly touching to Alta, who remembers Bullock as a child in her Arlington neighborhood. I won't spoil the conclusion, but urge you to see the movie. Her performance surely deserves an Oscar.
On Science Friday, November 1, I heard Canadian Astronaut Chris Hadfield tell amazing stories about his time on the International Space Station. You can listen here. From him I learned for the first time (blush) about David Bowie's classic rock song "Space Oddity." Where was I in 1969 when it first came out? With my ears tuned to classical music as usual, I guess. As soon as I mentioned this song to my son David, he sang the first verse. On this YouTube video, you can see and hear Hadfield, whose musical talents compliment his scientific knowledge, singing a new version of "Space Oddity," with the ending re-written by his son so that the astronaut doesn't die.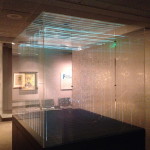 *It was art that attracted me to the Air and Space Museum on October 24: a sculpture named Searching for Goldilocks, created by artist Angela Palmer in 2012 consisting of 18 sheets of glass, onto which Palmer engraved locations of thousands of exoplanets (planets neither too hot or too cold for life to exist) that the Kepler telescope has revealed. Maybe it was the way it was displayed, but I found it underwhelming. Nevertheless, it led me to the videos I found so entrancing. The Washington Post reported on November 5 that habitable planets are now believed to be common! A question I asked as a child looking at the night sky in Texas is now answered. Chances are there is life beyond the Earth. Cue Gustav Holst's The Planets.