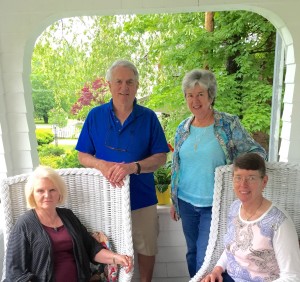 The morning after our discoveries at Mass MoCA, we four former Texans had a relaxing breakfast at the House on Main Street, drove through the Williams College campus, and visited The Clark Art Institute in Williamstown MA. We were eager to see their collection of Impressionist painters and the new addition to the museum by Tadao Ando, architect of The Modern in Fort Worth, but I also had a secret mission. My friend Mary Beth and her mother had been rather rudely treated at The Clark last spring. The front desk clerk met them with a clipped "zip code?" omitting "please" or "hello." Mary Beth wrote to them, contrasting that experience with the warm welcome she had received at Crystal Bridges a few weeks before, and earned herself a free pass for her next visit. This year we encountered genuine smiles and warm greetings. "Don't you want our zip code?" I inquired. "Oh no, we get that from your credit card," the desk clerk replied. Mary Beth has wrought a positive change.
The paintings were glorious, as were the outdoor water features and trails pictured here, but what impressed me was the most beautiful Steinway Grand I had ever seen. It was in the middle of a very large room, surrounded by valuable paintings. Just look!
How I'd love to return when some great pianist is playing this piano! The Clark is a place where great art, architecture, and music can have fun with each other.