Music & More at Chautauqua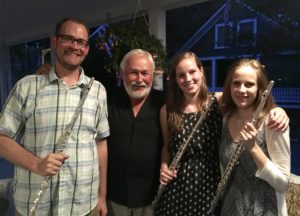 Flutist Jim Walker was the first of three outstanding professional musicians I encountered this year at Chautauqua. He is an old friend of our host Jack Connolly. With his wife Paulette and son Preston, Jim was staying with  Jack's daughter Melissa nearby. On Sunday evening he brought three flutists from the Chautauqua Music School Festival Orchestra to join us for dessert and a workout. What a workout it was! He led them through octatonic, pentatonic, and blues scales in steps and skips. Then they all played the first movement of Mozart's G major Flute Concerto by memory. Jim gave me a copy of his new CD, "We Are One." (Click on Jim Walker for ordering information.) Four fabulous flutes on Jack's porch–a great start to a wonderful week.
On Monday I attended Conductor Rossen Milanov's class on Impressionism in Music, excellent preparation for hearing the Chautauqua Symphony Orchestra play Debussy's La Mer on Thursday evening. When Debussy began formal composition lessons in 1880, his musical environment included Wagner's music-dramas from Germany; folk lore and religious traditions from Russia, and entertainment music, especially operas and ballets, in his own country. He sought his own original path. In 1888 Debussy went to Bayreuth in Bavaria to hear Wagner's Parsifal, The Mastersingers of Nuremberg  and he returned in 1889 to hear Tristan and Isolde. That was the same year he heard an Indonesian Gamelan at the Paris World Fair that celebrated the centennial of the French Revolution.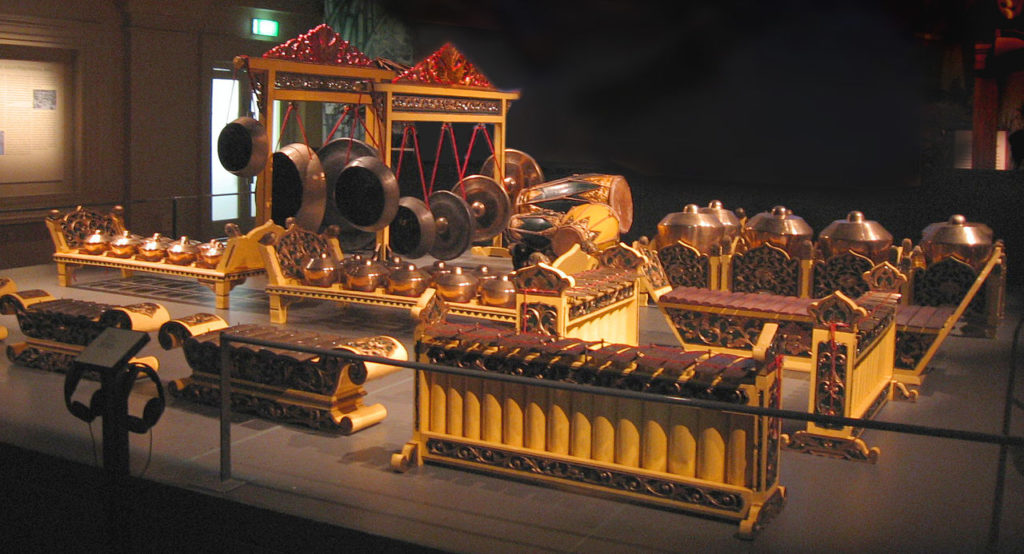 According to Wendy Thompson's biography of Claude Debussy, Debussy "could not tear himself away from the Javanese Pavilion at the Fair. Here, for the first time, he heard an entirely new kind of music…tuned gongs, bells, xylophones, and tiny cymbals creating endless combinations of ethereal, flashing timbres…hypnotic Oriental music based on five-note, or pentatonic, scales." Milanov traced Debussy's experience with the gamelon directly to his composition of La Mer in 1903. He pointed out that the cover of the first edition of La Mer featured a reproduction of Japanese artist Hokusai's famous Wave, underlining the Asian influence on his work. (I had seen this print many times, but never noticed the boats–thank you, Maestro Danilov.)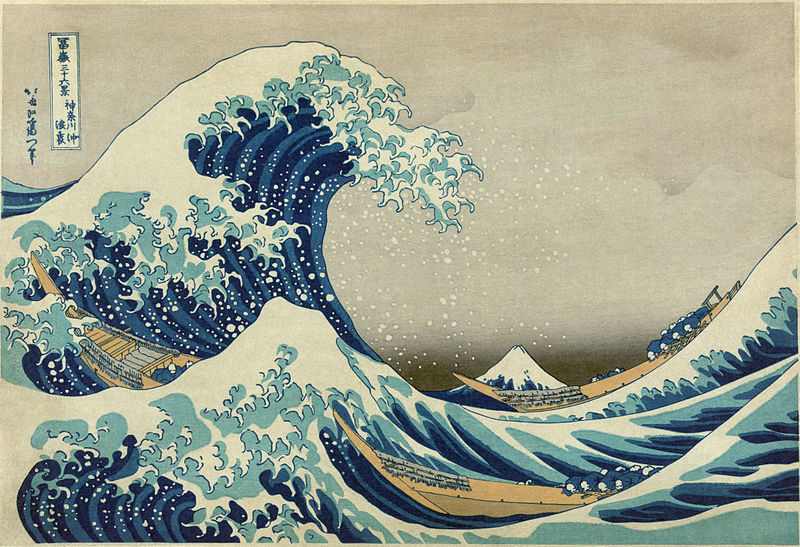 Milanov warned our class that audiences are often shocked by La Mer. It's in constant motion with very little structure to hold on to. Two harps, English horn, shimmering strings, muted trumpets and gongs make it an experience for the senses. Inspired by Russian musical ideas from the 1880s, Debussy uses whole tone scales over parallel fifths (forbidden in Paris Conservatory classes). It starts very quietly, like Wagner's Das Rheingold, then builds to big waves of sound with dramatic crescendos. Milanov termed it life-affirming, but said it also displays human insignificance in comparison with the sea. I listened to La Mer twice on my phone, but hearing it live in a large hall, under Milanov's expert direction, was a tremendous sensual experience.
Pianist Alexander Gavrylyuk was born in the Ukraine in 1984 and moved to Australia at age 13. Over the last 11 seasons he has become a favorite at Chautauqua. Both his technical skills and artistry are top notch. His recital on July 20 ran the gamut from the rather simple Schubert Sonata (D. 664, op. 120), that I once played, to Balakirev's Islamey, considered the most difficult piece in the piano repertoire. Five Études-tableaux are also technically challenging, but he found places of rapturous quiet in each. Back in 1970, I heard Artur Rubinstein  play Chopin's Polonaise in A-flat major, op. 53 in DC's Constitution Hall; Gavrylyuk's version was just as impressive. Both were performances I shall always treasure. The audience demanded several encores and he was game. His rendition of the deceptively simple Schumann piece, "Of Foreign Lands and Places" was exquisite. He even inspired me to stop at Hurlbut Church every day and practice my Schumann and Brahms.
More Chautauqua treasures for us were enjoying Jack and Peg's cheerful company and taking Peg's water aerobics class. We enjoyed dining with old friends from Arlington, Jan and Mike Yauch, and getting  local perspective from Betty Steinbach, who drove us to and from the Buffalo airport. While Steve and Jack played golf, I enjoyed walking around Chautauqua's lovely grounds.
This slideshow requires JavaScript.
A special pleasure was meeting Martha and Miles Julian at lunch on Wednesday. When they mentioned they had lived in Houston, I told them that I had gone to school there. They asked where. When I answered "Rice University," their jaws dropped. Miles had graduated from Rice in 1954/55 as an engineer and Martha, in 1956 as an English/history major.  Just a few more exchanges revealed that that very day, July 20, was their 60th wedding anniversary! With fond memories of celebrating our 50th, I congratulated them heartily. God willing, Steve and I may have more years together.