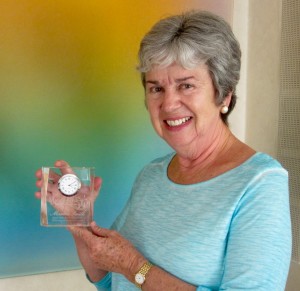 It was an honor in May to be recognized as a Laureate by the MusicLink Foundation for over twenty years of service. In early 1993, shortly after my friend Joanne Haroutounian founded MusicLink, I began teaching students at Arlington's Barcroft Elementary School. They had been identified by their school music teacher as musically talented, but unable to afford private instruction. I charged them a nominal fee, just enough to ensure parental support. One of them, Levita Robinson, studied with me for several years and eventually won a full scholarship to Wellesley College. She is now a physician in Maryland.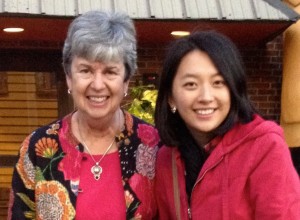 Over the years I taught students born in China, Mongolia, Uganda and Peru. They brought diversity to my studio and inspired others to achieve. Diana Fang was my most outstanding student. Born in Shang-hai in 1990, she came to America at age 4. On the recommendation of Taylor Elementary music teacher Glenda Finley, she began lessons with me in fourth grade. After graduating from Thomas Jefferson High School for Science and Technology, Diana presented a solo piano recital at her home. In 2012 She graduated from the University of Virginia with a degree in Architecture and now lives and works in Boston, where we got together last October.
In addition to teaching for MusicLink, I also organized annual area recitals and placed donated pianos in the homes of over 30 students. Currently I serve as Secretary on the MusicLink Board of Directors. Being involved with MusicLink is the best way I have found to pass the generosity of my teachers to a new generation of eager learners.  MusicLink is active nationwide:
over 6000 students have received MusicLink lessons
99% of students who are in the program at least 5 years go to college; about 40% receive college scholarships
ML teachers have donated in-kind instruction equivalent to over $10 million
MusicLink has operational costs of only 10%; donations support grass-root grants for start-ups and summer camp scholarships
I invite you to support this wonderful non-profit at http://www.musiclinkfoundation.org. Thank you!