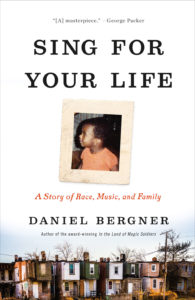 Twenty-five years of striving for the goals of the MusicLink Foundation prepared me for a riveting book, Sing for Your Life: a Story of Race, Music, and Family, by Daniel Bergner. MusicLink helps students who can't afford lessons find teachers willing to teach for less, in exchange for the privilege of working with those who have talent and drive. Bass-baritone Ryan Speedo Green couldn't have afforded private lessons. In fact, he had all the classic ingredients for failure–absent father, abusive mother, frequent moves, trouble in school, and his family's view that opera was "a white thing." But he also possessed a God-given voice, studied hard to overcome serious gaps in music-reading, rhythm, and languages, and got some lucky breaks from inspiring teachers and risk-taking decision makers at the Metropolitan Opera. Bergner puts all these ingredients together with many dashes of suspense to create a compelling biography of a remarkable singer ready to be a mega-star.
Green was kicked out of four preschool day care centers in Yorktown VA for violent/disruptive behavior. When he was ten he was placed in a special class for troublemakers. Mrs. Bette Hughes, his first inspiring teacher, guided him to the Chronicles of Narnia, inspired him to write poetry, and insisted that he memorize Martin Luther King, Jr.'s "I Have a Dream" speech. Those four words resonated in his mind years later in the finals at the Met.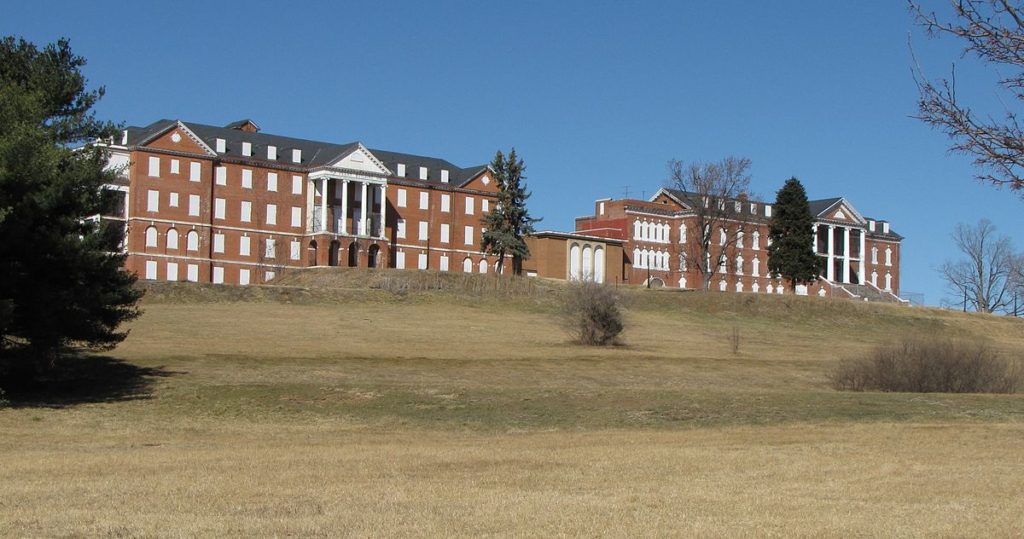 But in 1998, at age twelve, after threatening to kill his mother, Green was placed in state mental hospital for children in Staunton VA. Lucky break: Priscilla Jenkins, a worker there, understood his anger from her own experience and got him to control it better. Another staff member gave him a small radio. He listened and sang along, writing down the lyrics to song after song.
During that year Ryan began to attain his current massive size. Back in Yorktown, his football coach steered him toward chorus class for an easy credit. The chorus teacher prodded all her students to audition for the Governor's School for the Arts in Norfolk VA. There was nothing remarkable about his then tenor voice, but they needed boys in the opera program. It so happened that the principal of the Governor's School, Leon Hughes, was the husband of Ryan's former teacher, Bette Hughes, and put in a good word for him. Later, when he was on the edge of failing out, Robert Brown, who had played the piano accompaniment for Ryan's audition, offered to teach him privately for free. Brown unlocked his rib cage with stretching exercises and led him through scales and leaps. Because Ryan had no way to get home once the last school bus was gone, Brown drove him the forty-five minutes to the trailer park where he lived.
This book taught me how singing opera differs from making music on instruments. Another of Ryan Speedo Green's inspiring teachers, Mark Oswald, says that it's figuring out "how to sing thirty pitches on approximately twenty vowels–six hundred combinations." Bergner elaborates:
The thirty pitches referred to the notes in the two and a half octaves Ryan was capable of spanning. The number of vowels referred to the International Phonetic Alphabet and its coded system of vowel sounds, from æ to υ. It was a system covering the building blocks of more or less every language whose pronunciation a successful singer needed to master, from French to Russian, though the twenty sounds Oswald spoke about were just a start, a subset that wouldn't take him into Russian territory. The six hundred combinations were an accounting of the vocal adjustments a singer needed to make–many of them instinctual but many of them learned–in order to hit every pitch while producing all the æ's and υ's.

"And let's not forget the various dynamic levels," Oswald said. Some of the combinations required a shift in technique, depending on whether the score called for forte or pianissimo.
Here's an video of Mark Oswald teaching vowel variations to baritone John Michael Moore–wow!
Ken Noda, one of the Met's most revered coaches, was yet another extraordinary teacher Speedo was blessed to encounter at the Met.
"He couldn't read the recipe, let alone cook," Noda remembered thinking about Ryan's ability to comprehend a score. "The recipe, the most fundamental ingredients–he really didn't even know how to read the rhythms correctly. He didn't know the difference between a teaspoon and a tablespoon of salt. And a musical score contains so many expressive markings from the composer. He didn't know what cloves were. He didn't know what ginger was."

The decision at the Met was a weighing of the deficits against the possibilities contained in the raw voice, the comic flair, and something more: he stirred a reaction. "It was to him, it was to the person," Noda said. "There's something about his emission of personal energy. You could tell. He was singing to live."
Our friends Elizabeth and Jan Lodal hosted both Ryan Speedo Green and his biographer Daniel Bergner at their home in McLean VA, when Green was an apprentice with the Wolf Trap Opera Company a few years ago.  Elizabeth confirms that Green calls himself "Speedo" (yes, his father named him after the swimsuit). In addition to winning a place at the Met, Speedo has come to terms with his family of origin, he has married, and he has created a new family for himself at the Met from stagehands to divas. He also realizes and express how far he has come, reminding me of the lessons one learns at the African American Museum in Washington DC:
Being African American is so convoluted. It's two hundred and fifty years of slavery. Two hundred and fifty years of endless days, endless servitude. No race since the Jews in the Bible can attest to that longevity of persecution. It was being three-fifths of a human being. And then it was being recognized as one hundred percent of a human being, and still, for another hundred years–no, for longer than that–having to prove yourself to be human, to be equal, mentally, physically, socially equal. Even though you picked their crops, even though you built their houses. Even though you built this country. Being African American is overcoming. It's willpower.

Every other race came here by choice, starting with the Native Americans walking across from Asia. We are the only race who didn't. I was put here. My forebears were brought here in the galleys of ships. There is nothing prouder to me than being African American. There's no race more special in the United States. We persevered. With everything I do, every success that I'm hoping for, there's some spirit out there, the spirit of a person in rags who dreamt of being able to read a book. Or go to a movie. Or run for office. Being African American is the greatest gift God could have given me."