Personal Perspectives on Jewish History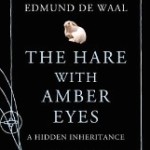 It's great to have friends who inspire me to read challenging books. Elizabeth Lodal strongly recommended Edmund De Waal's The Hare with Amber Eyes: a Hidden Inheritance, in which a great-great grandson focuses on a collection of netsuke (Japanese figurines) to trace the triumphs and tragedies of his Jewish family from 1871 to 2009. The Ephrussis were bankers who considered themselves thoroughly assimilated until Hitler came to power. When stripped of their possessions by the Nazis, most were able to buy their way out of Paris and Vienna and survive the Holocaust in England, the US and Mexico. Others perished at Auschwitz and Dachau. All lost their dreams of living as respected citizens in continental Europe. The Ephrussis' erudition and esthetic sensibilities reminded me of my friend Judith Morris. She, too, survived the Holocaust with her instinctive appreciation for literature and the arts intact, as I tried to show when I helped her write her own story. De Waal, a well-known British potter, took an extended leave-of absence to travel to the places his ancestors lived and to study the documents and artworks they once owned. I bought the illustrated edition last fall, but got distracted midway through by the birth of our twin granddaughters.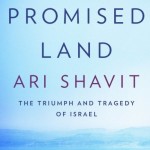 Meanwhile Liz Holda told me about My Promised Land: The Triumph and Tragedy of Israel by Ari Shavit, the great grandson of an Zionist pioneer who came to  Palestine in 1897. Like that of Edmund De Waal, his is a personal journey. To understand what motivated his forebears, he goes to places where important decisions or events transpired and talks to hundreds of sources. In contrast to De Waal's riveting portrayals of betrayal and devastation among European Jews, Shavit relates the stories of poorer Jews who washed up in Palestine from the pogroms in Eastern Europe. Rivka Sandler, the grandmother of three of my former piano students, left Poland in 1935 to attend the Hebrew University in Jerusalem and was one of the few in her family who survived. Rivka was a Professor at the University of Pittsburgh for over 30 years. She died this past January at the age of 95. Below is a profile of her that I wrote in 1998.
Shavit places the emergence of the State of Israel and the continuing conflicts with displaced Palestinians in a context I found very helpful. This book left me with admiration for the refugees who worked so hard to build a new country after World War II, but with compassion for those whose property they seized and whose lives they so disrupted. The Daily Beast published a very thorough review of this highly-praised book.
In the midst of reading My Promised Land, I got in touch with Carolyn Cohan, who said how much she enjoyed listening to The Hare with Amber Eyes. So, I opened my copy again. Reading it alongside Shavit's book gave me a stereophonic recording of the voices of Jews in Europe and Jews in Israel throughout the 20th century. This sound track helped me recall and put into perspective other books I'd read, such as Styron's Sophie's Choice, Nemirovsky's Suite Francaise, and Uris's Exodus. The Nazis were heinous, but some Zionists were almost as awful to the indigenous Arabs. These books make me wonder, "Is there more tolerance in the world today?" As a teenager, I read The Diary of Anne Frank and began to ask questions about Jews and Blacks in my hometown. Over the years, a wider circle of friends and more books have made me much more tolerant than my parents. Now I ask, "how can attitudes of understanding and acceptance be encouraged among all peoples?" Your ideas are welcome–comment below.