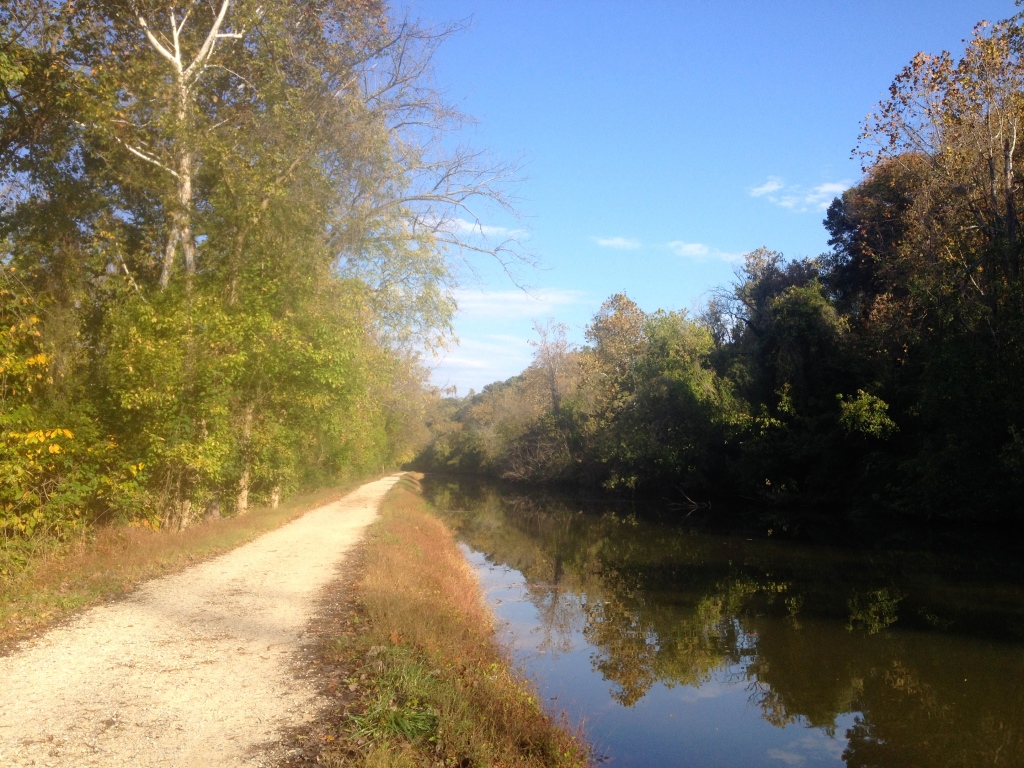 Kathalina Stein and I have walked together every Tuesday morning (whenever we're both in town) for the last 17 years. We have enjoyed exploring most of the 21 "Walkabouts" listed on WalkArlington. And we love to walk the Towpath of the Chesapeake & Ohio Canal just across the Potomac River. Sometimes we walk from Chain Bridge toward Georgetown as far as Fletcher's Boat House. Today we walked upstream to Lock 5. Our constant companion is a delightful book of poetry, Walk the Towpath, by Jean Wilbur. Her poems progress through the mileposts along the trail and the seasons. Today, amidst the turning leaves, we especially appreciated a dozen Mallard ducks who swam too fast to photograph and these two of Wilbur's poems:
Milepost 3.5

Solid grey bedrock
presents in planes
like brushstrokes by Cezanne
but we're not in Provence
gazing at Mount Victoire
we're on the towpath at mile 3
Surely impressionists were here
watching the leaves turn
in watery reflections
before they left for France
where the food was better
the cathedrals taller and
French was spoken
en plein air.

Milepost 3.3

When the sun is right
and the wind stirs
the leaves shadow box
on the towpath
feinting before they fall.