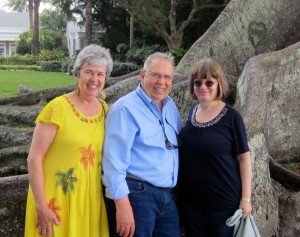 Joel and Elisabeth came to Florida to celebrate my birthday and to enjoy our tropical paradise before proceeding to Austria last Thursday. Our first stop was the nearby Wakodahatchee Wetlands, where we saw egrets and cranes raising their young. Next I enjoyed showing them Palm and Gulfstream Beaches and Morikami and Fairchild Gardens. Best of all, they loved meeting and holding Margot and Nina in Coral Gables. Joel and I reminisced about our parents, our kids and our brother Harry and made lots of puns. Elisabeth made her special spaghetti sauce. Joel baked two batches of his delicious homemade bread. They brought me a rosary for my birthday and lots of delicious Austrian chocolates.
After Joel graduated from Rice in 1958, he spent the summer in Europe, backpacking with friends before starting medical school at Washington University in St. Louis. He sent lots of postcards and also collected charms for his 14-year-old sister from each city he visited. Very sweet, very inspiring. I couldn't wait to go to Europe myself. Before my senior year at Rice I went on the Experiment in International Living to Austria. Fifty-five years later, the bracelet Joel brought me is  still precious. Though I lost the delicate castanets from Granada, Spain, I learned about the legend of Romulus and Remus in Rome, beer drinking in Munich, the Bern bear and the coat of arms of Florence.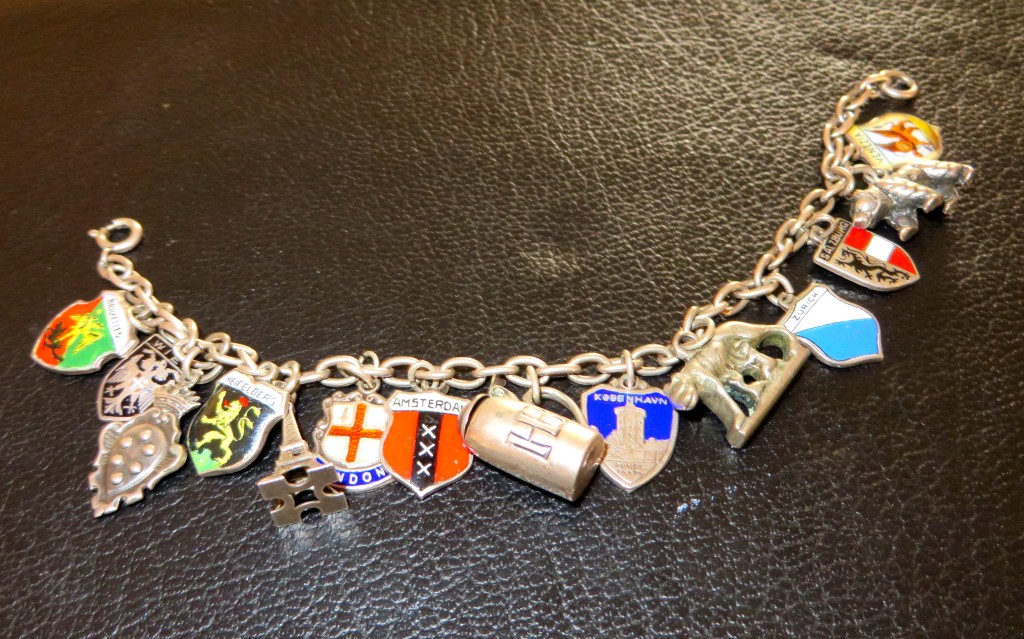 I'm eternally grateful to Joel for blazing the trail to Rice, for years of valuable medical advice, for sharing favorite books and especially, for siring my dear nieces and nephew. He has always been my hero, my idol, and my inspiration. In the last year, we have seen each other in Dallas, Washington, Alaska, New York City and now Florida. So glad we can walk so many paths together.