Golf & Friends in Dornoch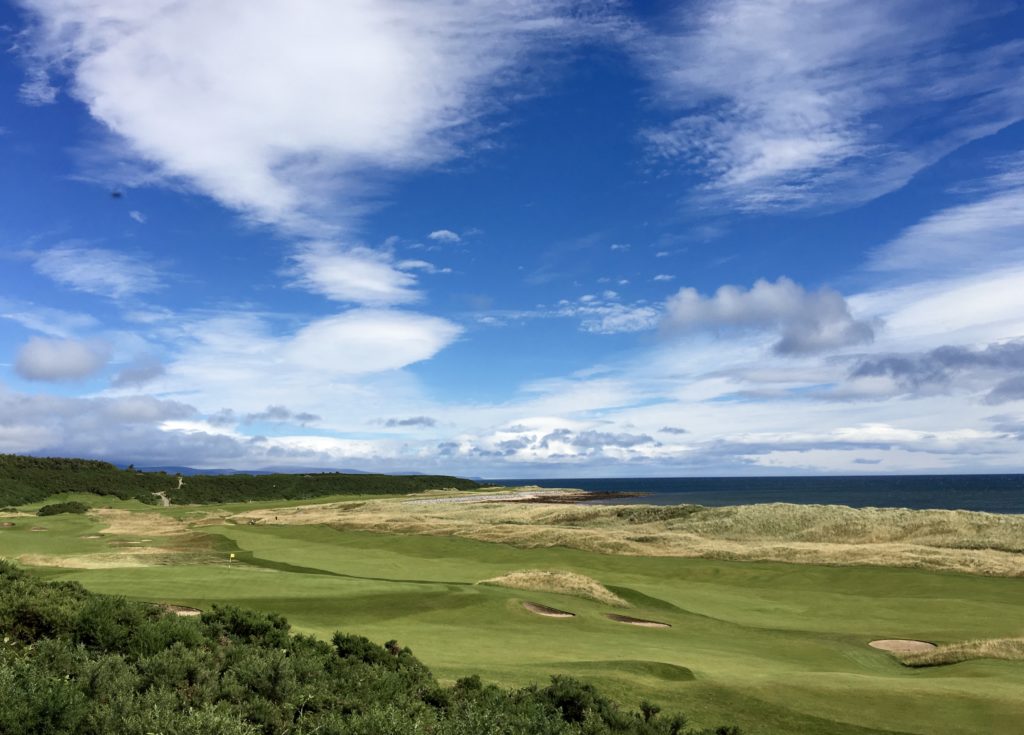 Royal Dornoch in Scotland is celebrating 400 years of golf this year. The Club dates back "only" to the 1800s, but the sport is traced to 1616. Last April we joined other Dornoch members in Pinehurst for the American part of the celebration; now we were at the source, Steve's favorite course in the world. The town held an art exhibit by elementary students, a parade, Highland Games, Scottish dancing, and bagpipe competitions.
This slideshow requires JavaScript.
Dear friends gather in Dornoch each August. Allene and Jim Cooley came from Charlotte NC with their neighbor and my friend Kate Richards. Kerennsa and Michael Carr have hosted us in their delightful BnB, 2 Quail, for the last decade. Lisa Craig of Daufuskie Island SC has a house just opposite the Cathedral and invited us to stay with her when the Carrs ran out of room for us. Lisa, who is a pro at driving on the left, took Allene, Kate and me down to the annual Moy Fair, where we saw a real tug of war, demos of dog training, things to buy, and lots of mud.
This slideshow requires JavaScript.
At the Moy Fair we stocked up on smoked salmon, cheeses, oatcakes, and wines for our annual cocktail party. We invited both residents and visitors; thirty people came. Lisa hosted an early birthday party for Steve on our last night. Here are moments to cherish.
This slideshow requires JavaScript.