Civil War & Black History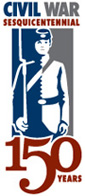 My last year in high school, 1961-62, marked the beginning of the Centennial of the Civil War. The popular books and articles I remember from those days focused on the suffering of the South and the Presidency of Abraham Lincoln.  My mother and I read and discussed the 1955 book The Day Lincoln Was Shot by Jim Bishop. Lincoln had fascinated her ever since she shared her childhood home with her Grandfather Raiza, who had fought for the North, and her Grandfather Duke, who had fought for the South. My father revealed that both of my grandfathers had briefly belonged to the Ku Klux Klan in Lewisville TX in the 1920s, but had soon found it silly. My own conception of the Civil War relied heavily on Gone with the Wind. At Rice 1962-66 I was exposed to new points of view, including those of Frank Vandiver, Master of Brown College and Professor of Southern History, but he spoke mostly of battles and Southern heroes, hardly mentioning the experiences of Blacks.
Segregation in Texas deprived me of the opportunity to get to know African Americans. I remember seeing "Whites Only" signs in the Borger bus station and unpaved streets in "colored town." There were no Blacks in my High School. One Black student arrived at Rice in 1965 when I was a senior. In the offices where I worked in Cambridge and Washington, I encountered very few Blacks, though one of Steve's partners at ICF, Les Lester, was a former Tuskegee Airman. It wasn't until graduate classes at American University and Catholic University that I met and made music with Black students. One played an entire recital of music by black composers, inspiring me to teach pieces by Nathaniel Dett, William Grant Still, and of course, Scott Joplin. I regret that in 35 years, I had only two Black piano students, both through MusicLink. I believe I have overcome some of the prejudices of my parents, but I still have a lot to learn.
Now the Civil War Sesquicentennial is upon us. Our society has made progress toward open opportunity for all, but full integration has not yet been achieved. Several books have helped me better understand the causes and effects of the Civil War and the challenges Blacks face in today's society. The movie, Twelve Years a Slave, about a free man who was kidnapped into slavery, made a powerful impression on Steve and me.
This movie demolishes any fantasies of grace and charm on Southern plantations. Chiwetel Ejiofor, as the enslaved Solomon Northup, and Michael Fassbender, as a particularly brutal plantation owner, give gritty performances. British Director Steve McQueen portrays the corrupting awfulness of slavery as no American director has dared. As Richard Cohen wrote in the November 5 Washington Post: "12 Years a Slave" has finally rendered "Gone with the Wind" irrevocably silly and utterly tasteless…"
Site visits: In addition to this movie and Lincoln and the books listed in Reading, I have visited historic sites that recall the Civil War era. On September 21, 2012, Angela, Debbie, Gaye and I visited the Antietam National Battlefield in Maryland, while our husbands played golf nearby. We had a beautiful day, but September 17, 1862 was the bloodiest single day in American history. Over 23,000 were killed or wounded at Antietam. Several who later became prominent, however, survived: Oliver Wendell Holmes, Clara Barton, Rutherford B. Hayes, Walt Whitman and William McKinley. At this link you can see photographs taken by Alexander Gardner at Antietam and later displayed in Matthew Brady's New York Studio. For the first time, images of the horrors of war were made public.  Here are photos I took:
In April 2013 Allene and I took two visitors from Britain on a City tour of Beaufort SC and discovered the remarkable story of Robert Smalls, a enslaved African American who knew how to read and how to pilot a Confederate gunboat. On the evening of May 12, 1862, when the white crew left the hot, crowded boat to spend the night in Charleston, he implemented a plan to rescue his crew and family and deliver the boat and its guns into Union hands. After the war, he was elected to the U.S. Congress and later served as U.S. Customs Collector in Charleston. He was able to purchase the house in Beaufort where he once worked, but he graciously let his former employer live there until she died. We returned later with our husbands to see a commemorative exhibit at Tabernacle Baptist Church, where some of his descendants still worship.
In August I visited Penn Center in St. Helena's Island, SC, one of the first schools for freed slaves. It was established by Northern Quakers in 1862 and still functions as a museum and vocational training center–another Civil War institution celebrating its sesquicentennial. A bonus was seeing artwork by  Jonathan Green.
This slideshow requires JavaScript.
On November 9, Nina and I visited several places in Fredericksburg that recalled Black history. At the Shiloh Old Site Baptist Church, 801 Sophia Street, we were warmly welcomed and invited to lunch. Though we weren't yet hungry, we did taste the Bean Pie made by Sister Lateefah Muhammad, who was giving a workshop on nutrition. A special treat was meeting Johnny Johnson, a local artist, whose colorful work we had noticed in the entrance hall.  We also visited the Fredericksburg Area Museum and saw the Auction Block that was used for slaves and property prior to the Civil War. It was uplifting to find a modern sculpture commemorating the 150th Anniversary of the Emancipation Proclamation.
This slideshow requires JavaScript.
Click here for more photos.
An unusual and engaging way to learn more about the Black experience in America is to view the Web satire series "Ask a Slave." Now in its second season thanks to contributions, it features acerbic Azie Dungey, whose material is derived from the two years she worked as a character actor at Mount Vernon, George Washington's plantation. She is joined by Amani Starnes, a Yale-trained biracial actress who has her own series, "The United Colors of Amani." With their parodies of serious issues these two make you laugh and they make you think. Dungey is one of Salon.com's "10 talented black women Saturday Night Live could hire."
In response to this post, my friend Marjo, who lives in Ohio, has offered to take me to Cincinnati to visit the National Underground Freedom Center and to Wilberforce to visit the National Afro American Museum & Cultural Center. Next spring, when guided tours resume, I plan to hike the Underground Railroad Experience Trail in Sandy Springs MD that I first learned about from the music ensemble Sonic Escape I heard at Chautauqua.  Here they are performing Maria's composition inspired by hiking that trail.
On its annual Christmas Concert, December 15, the sanctuary choir at Cherrydale United Methodist Church will sing "Keep Your Lamps," a spiritual that relates Jesus' parable about the wise virgins, who were always ready, to the desperate flight of slaves on the Underground Railway. Here it is performed by the South Carolina All-State Chorus, directed by the arranger, Dr. André Thomas, with artwork that portrays families fleeing slavery.