Places in the Heart, Week One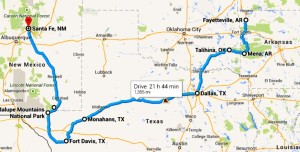 My second springtime road trip with Marjo took me 1400 miles to visit dearly loved people and places. April 16 – 18 we stayed with Steve's cousin Roger Collins in Springdale, Arkansas, and visited the Museum of Native American History and Crystal Bridges Art Museum in Bentonville. Roger also took us to see a terrific production of Hamlet at Theatre Squared in Fayetteville. On the way to Dallas we took the Talimena Scenic Drive from Mena AR to Talihina OK and saw fabulous fields of blooming Texas bluebonnets.
This slideshow requires JavaScript.
In Dallas we visited the families of my daughter Shelby and my niece Patti, saw the George W. Bush Presidential Museum, enjoyed my grandsons' Easter Egg hunt and attended Easter worship services at Oak Lawn United Methodist Church. Sean cooked our Easter rack of lamb on an open fire on the patio of their new house.
This slideshow requires JavaScript.
Heading west from Dallas, the next part of the trip was pure nostalgia: first, the Methodist Church in Bluff Dale, where my grandmother played the piano for many years. Mother and her brother Rex were born in Bluffdale in the early 1900s. Then in Dublin we looked up the houses where my Great Aunt Ree and Cousin Katherine had lived. In 1948, I was a flower girl in the wedding of Katherine's daughter Maxine in Dublin. In 1972, Maxine and Katherine, both lifelong musicians, helped celebrate Mother's wedding to Hugh Cooper.
This slideshow requires JavaScript.
Farther west we passed through places in Steve's heart:  Abilene, where he was born; Sweetwater, where he attended elementary school; Odessa, where he graduated from Permian High School (the inspiration for the book and movie, "Friday Night Lights") and Balmorhea State Park (where he and I had a magical evening in 1963). Just beyond Odessa, Marjo and I poked around in Penwell, where my parents had lived in the 1930s and her parents, in the 1940s. Actually, both lived in a small Phillips Petroleum Company camp called Judkins, but got their mail in Penwell. The Post Office is still there, surrounded by abandoned equipment and rusting pipes. The Permian Basin is booming now that oil prices are sky high, but only the latest machinery will do. It must be expensive to reclaim and reuse all that old iron and steel. After "surfing" on the Monahans Sand Hills, we savored a vivid West Texas sunset.
This slideshow requires JavaScript.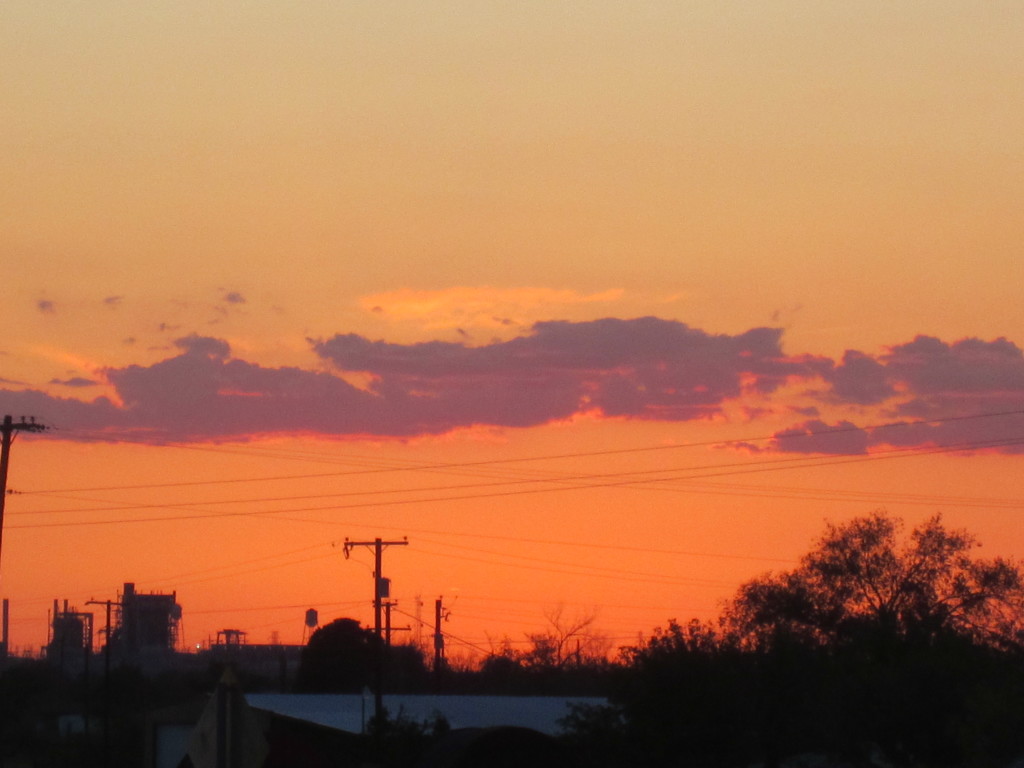 A beautiful drive through the Davis Mountains took us to the vacation home of Jerry and Susan Pittman in Fort Davis. Jerry, Steve's lifelong friend from Sweetwater, was the best man in our 1966 wedding.  I hope that Steve and I can return soon to stay in their lovely home, designed and landscaped by their talented sons. At nearby McDonald Observatory Marjo and I took in three special shows. Since focusing on Our Elegant Universe last summer and the Night Sky last fall, learning more about stellar exploration is dear to my heart. The docents at McDonald Observatory proved highly knowledgeable and skilled communicators.

This slideshow requires JavaScript.
So ended the first week of our trip. Two National Parks and more family visits await in Week Two. Here's a short video I showed to the folks at Walter Reed Adult Day Health Care Center, where I occasionally play the piano.