Jupiter Artland, Edinburgh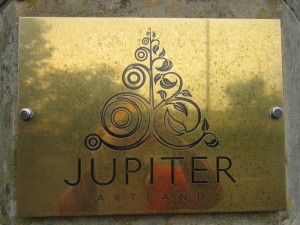 On our last day in Scotland Anne Rennie surprised me with a visit to the Edinburgh Art Festival, at  Jupiter Artland. Like Storm King in New York, it's a great place to view outdoor art, but unlike Storm King, one can walk all through it in a couple of hours. As soon as our guys dropped us off on their way to golf, we started climbing over Charles Jencks' Life Mounds.
This slideshow requires JavaScript.
Next we admired works by Tara Donovan, whom Lilli and I had first encountered at the Institute for Contemporary Art in Boston.
This slideshow requires JavaScript.
Hot tea and cake gave us energy to see more.
This slideshow requires JavaScript.
Dinner with the Rennies at Norton House that night was a splendid way to end a great vacation.