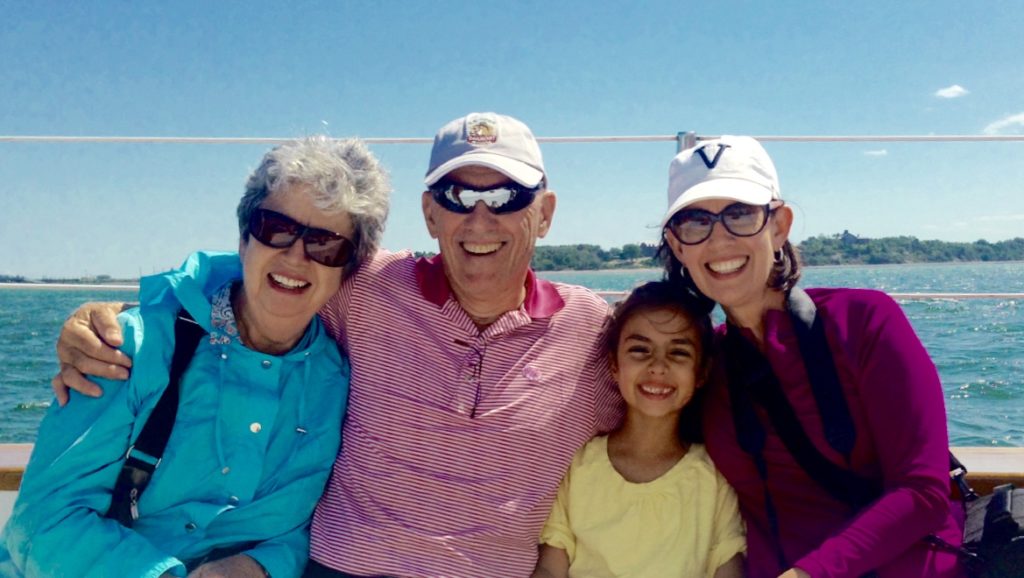 Though we've flown over the Boston Harbor countless times during the last 50 years and taken the Duck Tour, this was our first time to tour the harbor in a boat. Lilli treated us to a two hour cruise on the Adirondack III, a double-masted schooner. On a sunny, cool Sunday, fortified with lobster rolls from James Hook, we sailed from the Inner to the Outer Harbor as far as the Boston Harbor Islands National Recreation Area, now celebrating 20 years as a unit of the National Park Service.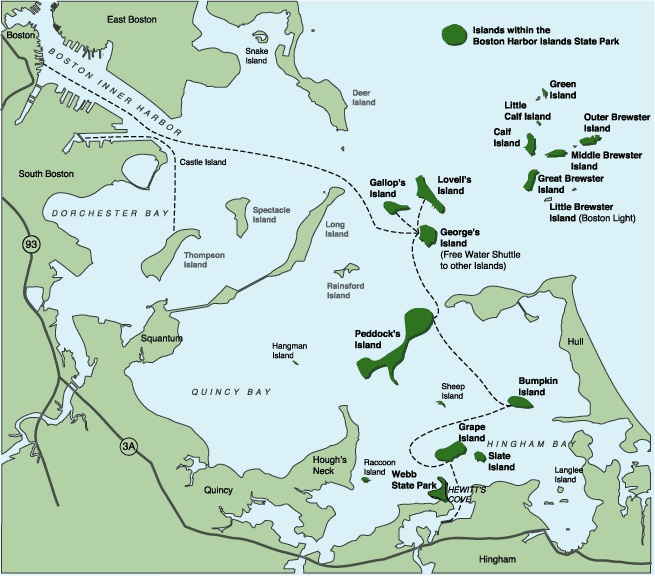 This slideshow requires JavaScript.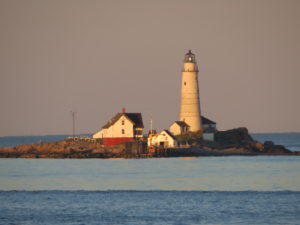 Boston Light, located on Little Brewster Island at the entrance of Boston Harbor, celebrated its 300th anniversary on September 14. It is the last manned Coast Guard life station in the entire country. It was erected in 1716 after a spate of shipwrecks in the outer harbor. The tower was blown up by the British in the Revolutionary War, but rebuilt in 1783.
Lilli sees the harbor every day from her desk at Autodesk, a 3D design software firm located in the Innovation and Design Building, 23 Drydock Avenue in the Boston Seaport District. This building was built by the War Department in 1918 and served in both World Wars as a place for storing and loading equipment on large cargo ships. It gave me chills just to think of thousands of army tanks rolling from her building directly into ships headed for European battlefields. This century-old building is now a spiffy high tech workplace, with plenty of room to design, network, play, drink coffee, experiment with 3D printing, and create. On the large porch old cargo containers have been repurposed to serve as lunch spots, hair salons, shoe repair shops, and more. Lilli loves biking to work in just 45 minutes, with showers just steps from indoor bike parking.
This slideshow requires JavaScript.