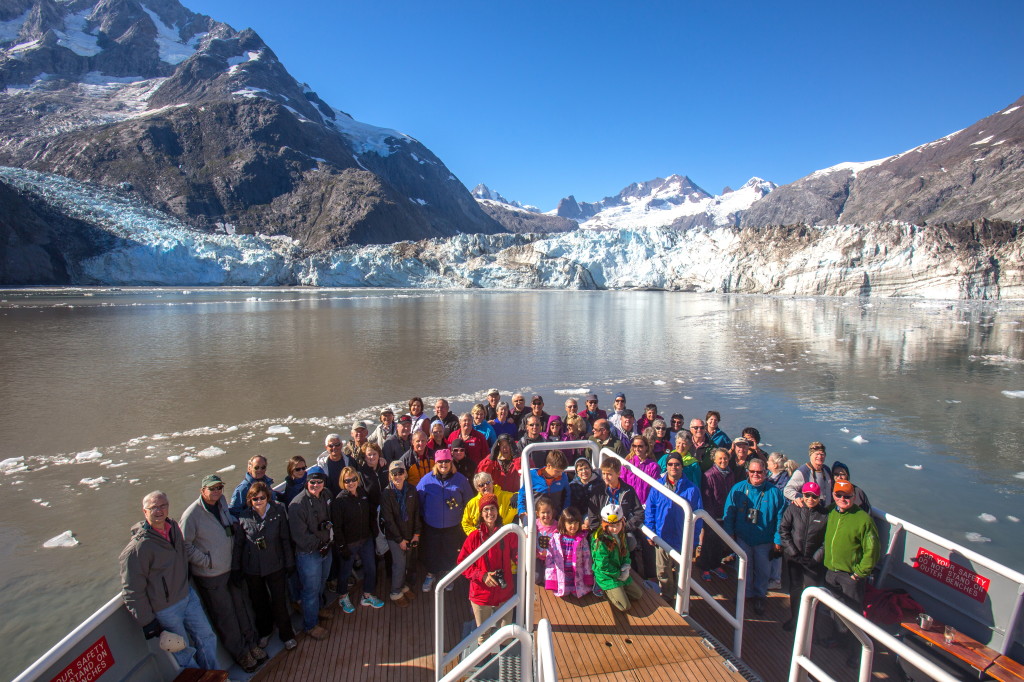 Fifty years ago in July 1963, I first met the Smith and Collins families. Steve and I were both 19. I had just finished my first year at Rice. He drove 300 miles north to Phillips to meet my family and then bring me home to Odessa to meet his. Wow! They were such fun! Steve's mother Marie and his sister Karen welcomed me warmly. Wayne, Steve's father, had such twinkles in his eyes. I knew I might be accepted when I met Steve's great grandmother, who was visiting from Decatur. Her name was Martha and she and I shared the same birthday, March 19, seventy years apart.
Next Steve took me a block away to meet his Collins cousins: Jay, Roger, JoRene and Rita. Their mother, Ruth, was Marie's sister. Her husband Joe, who at that time managed a car dealership, greeted me with that wide Collins smile. And so began family connections that I hold dear to my heart.  Joe and Wayne considered themselves practically brothers; Jay and Karen were in the same classes at Permian High School. In 1964 Jay came to Rice on a football scholarship to major in chemical engineering (one of a very few in Rice's history to combine those two pursuits successfully). Maxann stayed with me when she visited Jay at Rice. Roger arrived at Rice in 1967 after we had graduated, but we enjoy seeing each other at reunions every 5 years.
Then in July 1965, a double tragedy: Joe died of a sudden heart attack on Saturday night; Wayne died of a sudden heart attack the very next day. Wayne's employer flew Steve back from Frankfurt, Germany, where he and his Rice roommate, Joe Simmons (who later married his sister Karen), had summer jobs. Six cousins aged 10 to 21 were left without their fathers. It still makes me cry. Joe and Wayne had both served in World War II, then struggled for business success in West Texas' drought-challenged economy in the 50s. By 1965 they had just begun to prosper. These six kids were not to be denied their fathers' dreams. Taking such a cruise together 48 years later proves that point.
Steve and I married in 1966, one week after our Rice graduations, and that fall moved to Cambridge MA, where Steve had the Texas scholarship at Harvard Business School. Jay and Maxann came to HBS a couple of years later. We settled in Washington; Jay and Maxann took jobs in Egypt, Singapore, Venezuela and the States.
Even with the family widely distributed, the cousins still managed to spend many Christmases together in Odessa, Philadelphia, Glastonbury and Houston. Rita lived with us the summer of 1976; Lauren, the summer of 2005. Karen hosted fabulous boat parties on Lake Travis in the 80s, where the "Bubbleheads" got their start. Jay and Maxann organized memorable excursions to Kauai in 1987, the Grand Canyon in 1989 (which included my brother Joel and Elisabeth) and Steamboat Springs in 1992. We all gathered for Ruth's funeral in 1998, Marie's in 2001 and Marilyn's in 2011. JoRene and Chet entertained me when I had a conference in Denver. Rita painted our family portrait. Maxann sang in our daughter Shelby's wedding. Roger turned Lauren and Lindsey's 2012 graduations from the University of Arkansas Business and Medical Schools into a 10-day festival with a rotating cast of cousins. To read more about the ancestral roots of all these connections, read my son David's posting on the Barnard family in this section of my blog.
Now you have the background for the grand excursion pictured above–a week on the Lindblad/National Geographic Sea Lion, exploring SE Alaska's coastal wilderness. There were 24 interconnected family members aboard, several people from Houston–most associated with Oceaneering (Jay is former CEO and current Director), and good friends of the Collinses from West Hartford CT, Bastrop TX, Brevard and Sunset Beach NC and Reston VA. I counted eight graduates of Permian High School, seven of Rice (including Jay, who serves on the Rice Board, and Steve, who used to), several musicians (from Maxann's voice to Pam's choral conducting to Chuck's jazz piano to Ben's quick study), a dance instructor who attracted several eager students, and lots of seasoned outdoors people.
Stats: Aboard were ten Siblings (Steve-Karen, Joel-Martha, Jay-Roger-JoRene-Rita, and Corby-Bailee), ten First Cousins (Steve & Karen–Jay, Roger, JoRene, Rita in one generation and Justin & Henry–Nile & Jaye in the next), six Second Cousins (children of first cousins: Lilli-Corby-Bailee-Lauren; Ben-Violet), and five Third Cousins (grandchildren of two first cousins: Justin & Henry & Nile & Jaye–Violet). It was a lively bunch. Here are some photos Lilli and I took. Click to enlarge.