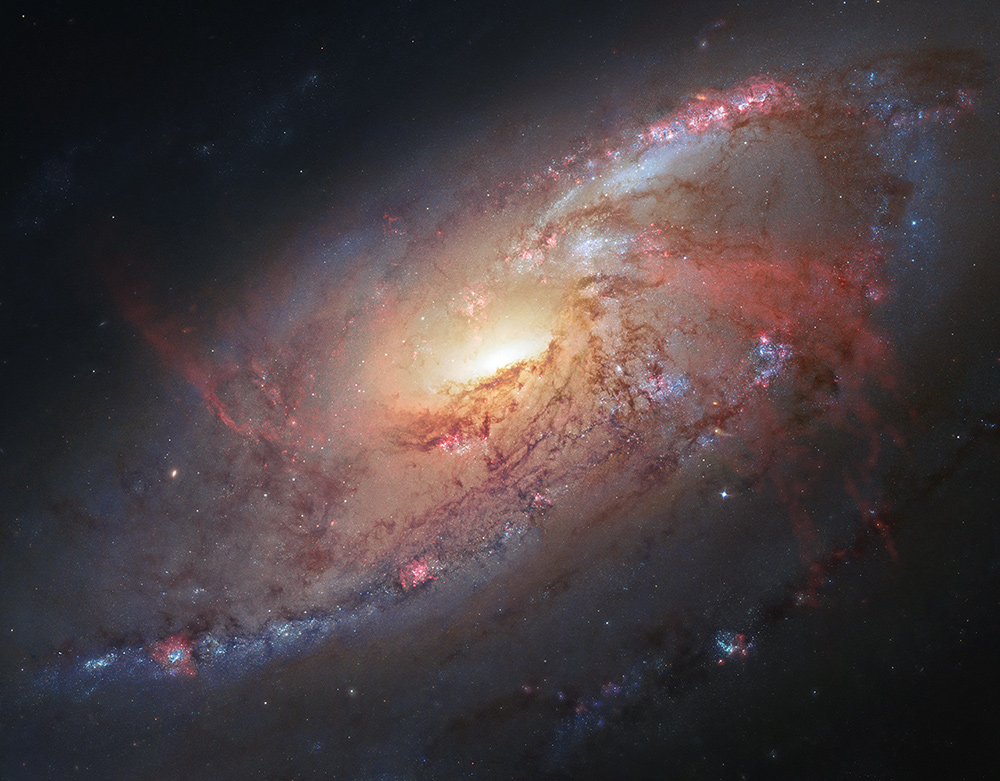 In June Steve and I explored and pondered "Our Elegant Universe" at Chautauqua with friends Angela, Henry, Peg and Jack. Fascinating talks by physicists, NASA scientists and astronauts, illustrated with images from the Hubble space telescope, alerted us to new discoveries in astronomy and microbiology. We found new things to learn about within our human bodies, as well as beyond our planet Earth.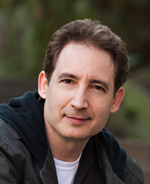 The keynote lecture on Monday morning by Brian Greene, Professor of Physics and Mathematics at Columbia University, was a stimulating challenge. He presented the latest thinking about multi-verses (not just one universe) at the macro-macro level and "string theory" on the micro-micro level. He was a great explainer, but the concepts he discussed went far beyond my background in science. I bought his book, The Elegant Universe, and am gradually making my way through it. His lecture made me want to know more about our place in space and what's inside us, too. One point that impressed me is that "strings" inside our cells may have as many as 10 dimensions and vibrate at unique frequencies. (Maybe music really does make the world go 'round!) These strings are extremely tiny, 10 to the -35 meters across. Greene said that a "string" is to an atom as a tree is to a universe.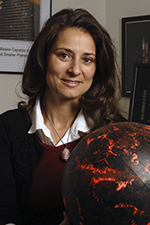 Natalie Batalha, scientist at NASA's Kepler Mission, was full of passion for identifying exo-planets–orbiting bodies in other star systems that have the potential for sustaining life. Her mission is basically Searching for Goldilocks, which is the name of a sculpture on view through December 1 at the National Air and Space Museum. It was created by artist Angela Palmer in 2012 and consists of 18 sheets of glass, onto which Palmer engraved locations of thousands of exoplanets Batalha and her team have found. The team has been charting a region of the Milky Way since the Kepler telescope was launched in March 2009. The artwork name refers to the term "Goldilocks planet" — a world not too hot or not too cold to be habitable for life. Searching for Goldilocks shows stars up to 4,300 light years away and portrays the beauty and enormity of the universe. Batalha ended her talk by quoting the words of Rui Borges, a Portuguese space enthusiast: "One day, from the shores of a new world, we will gaze at the sea that took us there, and its waves will be stars."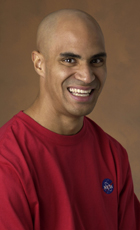 Just as enthusiastic as Natalie Batalha was Kobie Boykins, an engineer at NASA's Jet Propulsion Laboratory. Boykins designed the solar arrays that power the Mars exploration rovers, Spirit and Opportunity. Landing on Mars on January 25, 2004, Opportunity was designed to survive a mission lasting just 90 days, but continues to traverse the surface of Mars, sending back valuable scientific data. Recently, Boykins was responsible for the design of actuators on Curiosity, the Mars Science Laboratory, which safely landed on Mars on August 6, 2012. Other projects have included work on the Mars Pathfinder mission and the Ocean Surface Topography Mission, making measurements by satellite of the Earth's oceans. Boykins was particularly adept at engaging the elementary-age children who were present. NASA also had a trailer of exhibits especially for kids.
Chautauqua, originally the "Chautauqua Lake Sunday School Assembly," was founded in 1874 by Methodists Lewis Miller and John Heyl Vincent, who welcomed the participation of other denominations. It continues to be quite ecumenical; worship and theological discussions are a daily part of the Chautauqua experience. Thus, a week focusing on scientific discoveries concluded with a lecture bridging what some see as a chasm between science and religion, a topic of great interest to me as a struggling science student and veteran Sunday School teacher.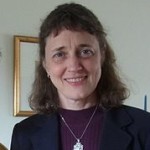 The speaker who bridged the gap was Jennifer Wiseman, a senior astrophysicist at the NASA Goddard Space Flight Center, where she serves as the senior project scientist for the Hubble Space Telescope. She previously headed the Laboratory for Exoplanets and Stellar Astrophysics. She studies star-forming regions of our galaxy using radio, optical and infrared telescopes, with a particular interest in molecular cloud cores, protostars, and outflows. (Wow!) Wiseman directs the program of Dialogue on Science, Ethics, and Religion for the American Association for the Advancement of Science (AAAS). She has authored several essays addressing the relationship of astronomy and faith, and frequently gives talks on the excitement of scientific discovery. Wiseman grew up on an Arkansas farm enjoying late-night stargazing walks with her parents and pets. As an undergraduate physics major at MIT, she discovered the comet Wiseman-Skiff in 1987, and went on to Harvard, earning a Ph.D. in astronomy. She continued her research as a Jansky Fellow at the National Radio Astronomy Observatory and as a Hubble Fellow at the Johns Hopkins University. At Chautauqua she presented three models for relating science and religion:
The contrast model assumes no conflict between the two, because they address different questions (Science asks how? when? and why? Religion also asks why? but also, how should we behave?), but not if God directly interacts–hmm, did I get this right?


The contact model is a positive approach that looks for dialogue and interaction.

The conflict model says that science and religion are inherently incompatible.

The AAAS position is that science and religion need not be at odds, but Wiseman pointed out the need for better science education for theologians (she didn't mention the corollary: better theological education for scientists). Wiseman went on to read Psalm 8 ("Oh Lord, our Lord, how majestic is thy name in all the earth!") and Psalm 19 ("The heavens declare the glory of God"–Handel's Messiah sounded in my ears). She also quoted three important thinkers: Alfred North Whitehead ("the future depends on the relation between science and religious understanding), Francis Collins, Director of the National Institutes of Health, and John Polkinghorne, English physicist and Anglican priest. Wiseman concluded by observing that the universe is full of surprises, like the discovery that the expansion of the universe is accelerating (a discovery that won the 2011 Nobel Prize). Of the three models she described, I favor maintaining "contact" among scientists, theologians and the rest of us. I don't know enough to come down on one side or the other. The big picture: What an elegant universe we are blessed to have! And how blessed we are to share the Chautauqua experience with such wonderful friends:
Chautauqua Institution is much more than stimulating lectures. Steve and Henry played golf, I took Peg's water aerobics classes and attended noontime talks with Angela. I got to hear the Five Browns play five pianos and Sonic Escape, the wonderful chamber trio featured in the Music section of this blog. We saw an excellent production of Cat on a Hot Tin Roof by the Chautauqua Players. Angela and I had a lovely steamboat ride on Lake Chautauqua. In the midst of all this natural beauty we watched President Obama's timely address on Climate Change. For one week at least, science, religion, music, nature, sports and politics were all in harmony.

Postscript August 18, 2013: A fascinating feature in today's NY Times presents evidence of Mankind's contributions to Climate Change.